Time to expand your ideas about energy.
Expander has developed a suite of patented technologies that use biomass and other low carbon intensity energy sources to produce "Fossil Free" Net-Zero Carbon Intensity Renewable Diesel and Jet fuel.
---
Carbon Emissions are a global concern with carbon pricing becoming part of the energy landscape.
Although electrification provides a practical alternative for small vehicles, electrification of the global vehicle fleet will cost trillions and take decades.
Large vehicles, marine, rail and jet aircraft that typically utilize Diesel or Jet fuel have few practical alternative fuel sources in the near term while next generation fuel production, distribution and engines are developed, tested and adopted.
Fossil Free Net-Zero
No Food Competition
Market Ready Technology – Today
---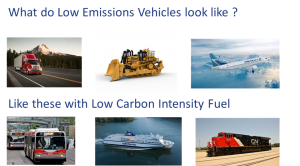 Expander Energy is a Calgary based energy technology firm that has developed a patented suite of transportation fuel production technologies to convert Biomass into "Fossil Free" Net-Zero Life Cycle Carbon Intensity synthetic diesel fuel (SynDiesel®) and synthetic kerosene jet fuel (SynJet®) .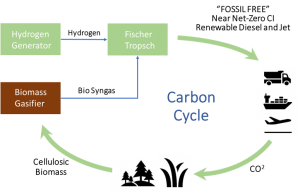 Proven renewable fuel technology that the world needs right now.
Find out more about our technology, and where it is lowering emissions.